Solar and battery storage
Green Energy
We install photovoltaic (PV) solar panels lasting up to 25 years with minimal annual maintenance requirements, as well as home battery storage systems, allowing you to take full advantage of the cheaper electricity produced by your panels. We are also an authorised installer of electric vehicle (EV) charging points for residential and commercial customers.
Electrical
We offer a comprehensive range of services from new installations and upgrades to maintenance and re-wiring, in addition to guidance on energy-saving and remote monitoring via smart device. Our experienced team are SELECT-accredited and COMPEX-certified, offering inspection and testing in domestic, commercial, and industrial settings. We can work safely in challenging environments including gas plants and distilleries
Security
We install, maintain and service a range of security solutions to the agriculture sector, including all types of CCTV systems and intruder alarms automatic barriers, and data recognition.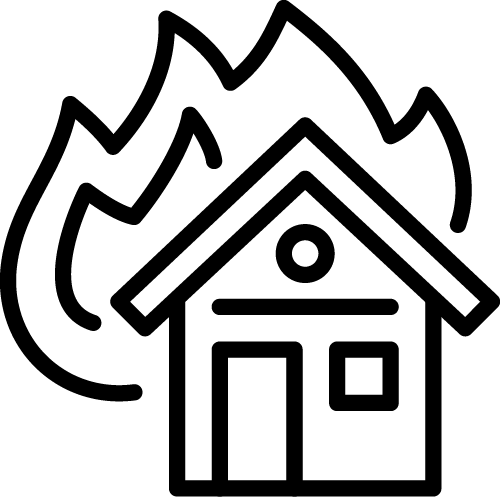 Fire
We design, install, service and maintain fire alarm systems and work closely with selected industry partners to offer additional products and services, including fire extinguishers, alarms, and fire warden training.
After four years of great i-Protech installed CCTV coverage, I decided to add some more.
Given the great job they did in 2019.... i-Protech was the obvious and my only choice of company to fit the extra cameras.
Another super job by a lovely, courteous and knowledgeable team. Mike (Earl Grey, no milk, one sugar... said he's not sweet enough...we disagree), Jonny (brought his own healthy bag of crisps etc. perfect food for an IT wizard), Mike (white coffee, no sugar... he really is sweet enough).
They work as a team, and finish the job as good professionals should.... which they are!
i-Protech is the benchmark for quality and value for money.
Maria Clark, Aberdeenshire customer
I would like to take this opportunity to thank Stuart and his team for the fantastic job for installing my ground mount Solar Array and home storage battery system.
I had my own ideas what I wanted and i-Protech team helped to guide and make my ideas reality. I had a lot a lot of questions during installation and the team answered everything with their sound knowledge, so gave me confidence that the job was getting professionally done.
After the installation and commissioning was done, the system surpassed my expectations of how much solar power I was producing and surplus power going to my battery.
I would highly recommend I-protech to anyone who was wanting to install a renewable energy system.
I would recommend I- Protech to anyone.
Without exception every one of the staff were very professional knowledgeable and polite.
They arrived when they said they would and the electrician who installed our charger did a very neat installation and cleaned up the work site on completion. Explained how to operate the charger and also very kindly installed the app. into my phone.
They contacted me the following day to enquire that everything was working well and was I satisfied.
Thank you very much I-Protech.